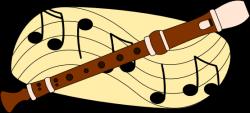 Music Makers: At the Recorder is a 60-minute class offering a fun environment for building recorder skills. After completing the 1-year program, students will be prepared for private lessons. Tuition includes a book, CD, and recorder for the student to practice with at home.

Please consult Jennifer Tutt before mailing enrollment.

---
To register for this class, please go to the "Registration and Order Forms" page.
---
Supplemental material for Music Makers: At the Recorder may be purchased using the Order Form
. Please complete the Order Form and send it, along with payment, to 601 Deltino Ct., Lexington, KY 40515. Upon receipt of your order, we will contact you to confirm.
---

HERE IS MORE INFORMATION ON MUSIC MAKERS: AT THE RECORDER
This is a 1-year program
There are 3 semesters in a year
There are fifteen 1-hour classes in each semester
Parents participate in the last 5 to 15 minutes of class to learn songs, dances, and assignments for home practice
Curriculum
Music literacy is the goal of our class
This approach to learning is based on the research of Edwin Gordon and his concept of "audiation" (children don't just read the music, but are able to comprehend the patterns, tonality, and meter)
This method of literacy allows children to understand and appreciate music in terms of its tonality, meter, and style, whole further refining their ability to listen
Students work with the recorder in every class, as well as developing ensembles using the metallophone, resonator bars, glockenspiel, rattles, rhythm sticks, jingles, sand blocks, drums, bongos, djembe, maracas, tambourines, guiro, triangle, etc.
Drumming is a key element of this curriculum to help students build their sense of touch, increase fine motor skills, and gain an understanding of dynamics and rhythm
Students will play and sing songs in major and minor keys, duple and triple meters, a variety of styles, and use tonic and dominant chords
Flashcards are used to read rhythm and tonal patterns (both melodic and harmonic)
Many songs are played in a variety of keys so that transposition becomes an easy, normal process
Students will work on breath support to help with playing wind and brass instruments later
This curriculum builds on the skills and repertoire learned in the Musikgarten 0 - 7 year classes, although it does establish a music and movement foundation for older students encountering their first musical experience
After completing the 1-year program, students are equipped with the aural, listening, music-reading, breath support, and technical skills to be successful in private instrumental lessons
Practice CD
This CD is not for everyday listening enjoyment​
The Practice CD should be used for specific assignments marked in the student's book
This CD gives the students the benefit of a "teacher" at home to help them hear and play pieces accurately
Note: It will be very helpful for students to develop the ability to sing in tune so that they will be more successful playing in tune later (especially when transposing to other keys)
Singing songs in class and using the Practice CD at home will help build aural skills that will impact a student's musical ability for a lifetime
Practicing
Students must practice often to improve aural and technical skills
Each student needs a recorder to use in class and at home for practice
It is recommended that pupils practice at least 15 minutes four to five days per week
A group classroom environment will encourage students to practice at home
All classroom activities and games are presented in a fun, joyful way, thus increasing the desire for home practice
Children help teach one another in class to improve their own understanding of the material and boost self-confidence
You are always welcome to call your instructor if you are unsure how to help your child at home
Note: It is very common for a student's interest in practicing to rise and fall over time; please understand that this is normal. Let us know if you would like more ideas for boosting the amount of practice time
Helpful suggestions for parents
Please keep food, drinks, toys, and other distractions in the car or hidden from view
Try to make bathroom stops before class begins
You can reinforce the information learned in class by helping your child during their daily practice
Students will need to bring their recorder to every class
Students should bring two (2) pencils, a cleaning cloth, and book to every class
Please put these materials in a tote bag to keep them clean, dry, and easily accessible in class
Tote bags can be ordered from Musikgarten
If you have food or drinks with you, please eat in the Party Room so our waiting room and classrooms stay clean
Parents and siblings who are waiting during class are welcome to sit, play, or read in the waiting room. Please make sure to clean up any toys or books you use before leaving
Tuition
There is a $15 Registration Fee per child which lasts for the Fall-to-Fall school year
First semester tuition (Fall or Spring): $14 per class x 15 classes + $47 materials (lesson book, Practice CD, recorder, and cleaning cloth) + $15 registration fee = $272
Second and third semester tuition: $14 per class x 15 classes = $210
There is a sibling discount for families with more than one child enrolled in the group MOL classes (two siblings = $30 discount; 3 siblings = $45; etc.)
Student visitors (friends and/or relatives) are welcome to attend at any time; they can pay just for the class they attend (please call Jennifer ahead of time)
Tuition fees are nonrefundable except in the cases of extreme student illness or out-of-state moves. Registration and material fees are non-refundable
You are welcome to order any of the Musikgarten instruments, materials, and T-shirts; it will be beneficial to the student to have a drum and glockenspiel available at home for practice
Performance
Every class provides an opportunity for solo music-making (melodic, chordal, vocal, or rhythmic)
Beginning to play solos in the early years of Musikgarten classes (Cycle of Seasons, God's Children Sing, Music Makers: At Home in America, Music Makers: Around the World, Music Makers: At the Guitar, and both years of Music Makers: At the Piano) will help reduce performance anxiety later
Students participate in "Recorder Sharing" (playing solos) during class time and parent time; this builds confidence in performance, develops performance skills, and teaches all students to be respectful listeners
The last week of each semester will be set aside for a Recital Party where students have a fun mini-recital for families, followed by a potluck meal
Private Lessons
Please let your instructor know if you are interested in being on his/her waiting list for private lessons
Students can take private lessons while doing Music Makers; At the Recorder (this will only serve to benefit the student, but is not required)